Have you ever looked in the mirror and wondered why you look older than you did a few weeks or months ago? From a furrowed brow, to wrinkles around the eyes and a downward facing mouth. Expression lines and wrinkles can make you look and feel older than you are. Understanding how and why your skin ages and looks old can help you decide which anti-ageing treatment is most suitable. As the best non-surgical choice for smoothing out upper, middle and lower face wrinkles and fine lines, anti-wrinkle injections can relax the muscles causing these dynamic lines and reduce your permanent static lines. Dermal fillers are a popular non-surgical facial rejuvenation treatment that restores volume to the face. Treatment areas include:
The forehead and brow line
Mouth and chin
Tear troughs
Jawline
Upper and lower eye area.

Why do wrinkles develop as you get older?
Dynamic wrinkles occur as a result of facial expressions. As you frown the lines between your eyebrows become more obvious and when you smile your eyes crinkle at the corners. When you're young the skin will bounce back to its original shape after you make the facial expression. But as you get older the skin no longer bounces back.
Static wrinkles are evident even when you're not making a facial expression. Your natural substances including collagen, elastin and other molecules decrease as you age, resulting in static wrinkles become more apparent. Typical static wrinkles include crow's feet and laughter lines. Static expressions lines (the lines that remain on your face when you're not smiling or frowning) can be effectively treated with anti-wrinkle injections.
The facial expressions you make everyday result in a compression of the skin, which leads to the formation of wrinkles. The effects of gravity result in a downward pull of your:
Cheeks
Jowls
Eye area, including the upper and lower eyelids
Nasolabial lines (the lines from the nose to the corners of the mouth)
During the natural ageing process, a loss of facial volume results in the formation of wrinkles and skin laxity leading to an older and gaunter appearance. This lost facial volume can be replaced with dermal fillers.
The best wrinkle treatment for forehead and frown lines using anti-wrinkle injections and dermal fillers
Dr Gavin Chan (MBBS, Cosmetic Physician, Liposuctionist) explains that it's important to have a consultation with highly trained and experienced Cosmetic Doctors and Cosmetic Nurses at a reputable medical clinic that specialises in anti-wrinkle injections and dermal filler treatments.
When Dr Gavin Chan treated his patient Jacqui, he paid close attention to Phi, the best ratio for beautiful facial proportions. The Golden Ratio outlines the proportions of the face including the length and volume of facial structures including the nose, chin and cheeks. To help assess the proportions of your face, the Golden Ratio callipers are used. It's important to note that every face will not have the same proportions.
How dermal fillers can reshape your face and make you look younger
Dermal fillers are composed of a naturally occurring substance found in your body. This substance helps to absorb water and replace lost volume.
The tear troughs are a common cosmetic concern for both women and men. A loss of volume in this area can lead to eye bags developing, resulting in a tired and fatigued look. Dermal fillers are an effective non-surgical solution to improve the transition from the lower eyelid to the cheek area. In many cases, eye bags and tear troughs are caused by a loss of volume in the mid-cheek area. This can be addressed by replacing the mid-cheek volume with dermal filler.
If a needle is used multiple times over to inject dermal fillers into the skin, it can result in bruising, bleeding and swelling. To alleviate the risk of this happening, our Cosmetic Doctors and Cosmetic Nurses choose to use a cannula. Using this technique to inject dermal fillers ensures the blunt tip of the cannula can pass through tissues as it pushes arteries or veins aside.
Because the cannula tends to be longer than most needles, less entry points are required in the treatment area. Our highly trained and experienced Cosmetic Doctors and Cosmetic Nurses know exactly how much pressure to apply to manipulate the direction of the cannula.
What is the best way to treat skin pigmentation?
Skin pigmentation can make you look and feel older than you are. A number of causes have been linked to skin pigmentation occurring including skin trauma, congenital issues, an abnormal production of skin cells, UV exposure and hormonal imbalances.
Our Cosmetic Doctors, Cosmetic Nurses and Skin Therapists can treat your skin pigmentation with chemical peels, hormonal and other prescription medications.
Laser treatments are also an effective way to treat freckles and skin pigmentation. The type of laser treatment, including Fraxel and PiQo4, used will depend on your skin type and condition and the amount of downtime you have available for recovery.
The best skincare to make your face feel fresher and look younger
After your non-surgical anti-ageing treatment we suggest you use skincare that hydrates, brightens and nourishes your skin. These products address skin pigmentation and improve your skin texture and tone.
Dermaceutic Mela Cream has been formulated to significantly reduce the appearance of dark spots and uneven skin pigmentation. This supercharged cocktail of active ingredients includes Salicylic, Phytic, Kojic and Mandelic acids, Retinol, Arbutin, Niacinamide, pH 4.27 and Liquorice Extract combine to inhibits transfers of melanin and reduce pigmentation.
For smoother, firmer, brighter and noticeably more radiant skin we suggest using Dermaceutic Tri Vita C Serum. This powerful and innovative formula that contains 3 different forums of Vitamin C (15% L-Ascorbic Acid, 14.5% Ascorbyl Silanol and 0.5% Ascorbyl Ester) Combined with Vitamin E and Ferulic Acid, this serum gives your skin antioxidant benefits within the lower layers as it encourages collagen production.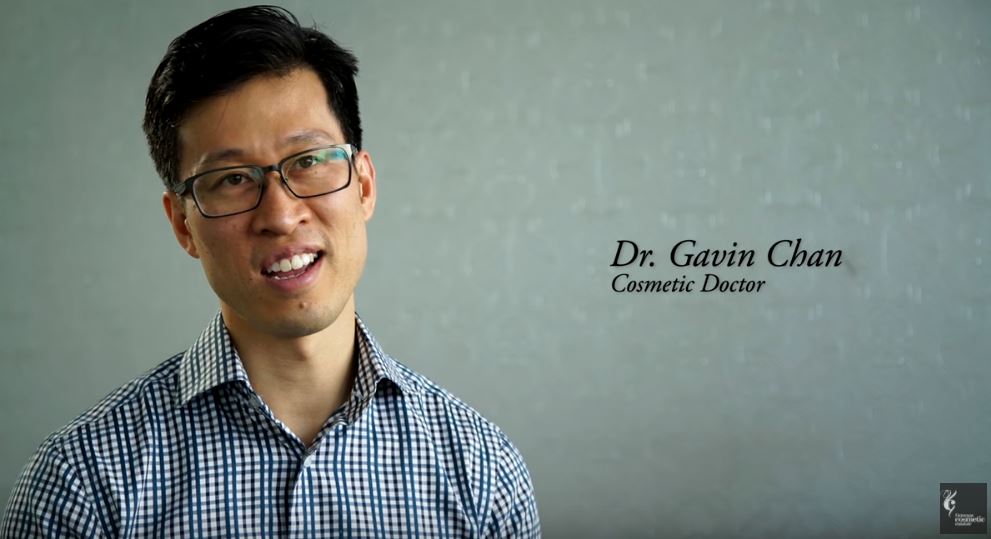 The best way to get a fresher, younger looking face without surgery in Melbourne.
Are your baggy eyes, sagging and pigmented skin and face wrinkles making you look older than you feel? Since 2005, led by Dr Gavin Chan our Cosmetic Doctors and Cosmetic Nurses have helped thousands of people look and feel younger. Find out how we can help by calling our friendly customer service team on 1300 863 824 or filling in the form below.