How freckle removal treatments can enhance your natural appearance
Article medically reviewed by Dr. Gavin Chan (MBBS, cosmetic physician, liposuctionist)
Templestowe Lower and Berwick Clinics
Dr. Gavin Chan has a background in intensive care, anaesthesia, and emergency medicine. Since 2004, Dr. Chan has provided cosmetic procedures, including anti-wrinkle injections, dermal fillers, liposuction, fat transfer, skin needling, and laser treatments. He is a doctor trainer for various dermal fillers and anti-wrinkle injections. Read More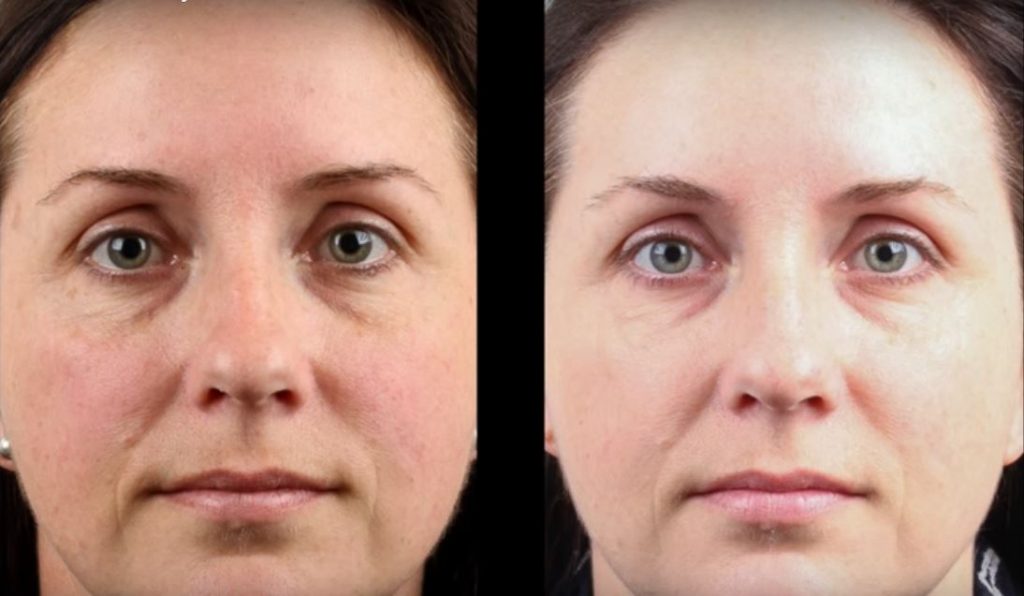 Your daughter has asked you to read "Freckle Face Strawberry" to her at bedtime. And while she loves this children's book by actor Julianne Moore, it stirs up a lot of feelings for you. It takes you back to primary school in prep class, just before naptime. Lying down next to your best friend, she starts counting out loud, '4, 5, 6 freckles…" After the teacher tells her to close her eyes and be quiet, you lean over and whisper, 'what are freckles and why are you counting them?'
You'll never forget that feeling you had at 5 years old when she said, "you've got freckles all over your nose and instead of counting sheep before I nap – I wanted to count your freckles!"
After your daughter has gone to sleep and you're watching TV, you think about the freckle book. The message was clear and had great advice for young children.
You know that freckles can 'look cute' when you're in primary school or in BMX Bandits as an up and coming Hollywood actor. But what if you like your freckles but don't want to live them forever?
Since 2005, our freckle removal treatments have helped thousands of people remove their freckles.
What are freckles?
Freckles are circular, small marks on the skin, which are darker than your normal skin tone. Reasonably uniform in colour, freckles are usually the size of a matchstick head. They can start to appear at a young age on sun-exposed areas of the skin, including your arms, hands, shoulders, face and neck.
Commonly occurring in people with fair and lighter skin types, freckles can darken in the summer and completely vanish or become lighter in winter. Some people have a genetic predisposition to developing freckles.
Why do freckles appear?
It's not unusual to be living in Australia and have freckles on your face, arms, neck, hands or body.  The depleted ozone layer and increased surface UVB levels means the strength of sun damage is magnified. Freckles (also called ephelides) are caused by UVA and UVB radiation, which activates your melanocyte cells so they increase production of melanin. UVA radiation travels much deeper into your skin cells to the basal cells. This causes premature ageing of the skin including wrinkles and fine lines.
While freckles usually occur with recent sun exposure, you don't need to have recent sun exposure to get them. Sun exposure is a cumulative effect that causes your skin to become damaged. Prevention of sun damage by wearing high SPF sunscreens and wearing a hat are important steps towards minimizing your chances of having freckles on your face and body.
The most effective freckle removal treatment options
To effectively treat freckles, we offer a few laser procedures. After one to two laser sessions, most patients are able to remove their freckles.
The Fraxel laser freckle removal treatment fires microscopic columns of laser energy into the skin. The Fraxel laser spares the skin between the columns and allows effective treatment of freckles with less risk and downtime. Compared to non-fractional lasers, fractional lasers can treat more skin types. With less risk of pigmentation problems post-treatment, the Fraxel laser effectively treat darker olive skins types
The Q-switched ruby laser is highly attracted to melanin and has a wavelength of 694nm. Freckles that absorb this laser energy usually have the melanin in the freckle destroyed. The Q-switched ruby laser has very short pulses of laser energy with each pulse only lasts a few nanoseconds. Over this short period of time, the high-energy production levels also have a photo-acoustic effect on the melanin in the freckles. This literally shatters the pigment particles. You can view a freckle treatment procedure here
We also use Medlite laser to effectively remove freckles. Medlite laser has a 532nm wavelength that highly attracts to melanin. Because Medlite doesn't penetrate as deeply as the Q-switched ruby laser it may not be as effective on freckles that are located deeper within the skin. Medlite laser freckle removal treatment is quicker than Q-switched ruby laser and can be used to treat larger areas of freckles on the body.
We use the Gemini laser to treat freckles on Asian, darker or olive skins. To prevent skin damage, the Gemini laser is fired through a chilled glass window. Because Asian, darker or olive skins can have some complications with lasers, the Gemini laser can provide effective results while offsetting the risks.
What happens when freckles are removed with laser treatment?
Before we start our laser treatment to remove freckles we anaesthetise the area we're about to treat with numbing cream. This will reduce discomfort from the freckle removal laser treatment.
Laser treatment is then systemically applied to the treatment area. Our patients report they feel a snapping sensation (similar to a rubber band on their skin) and some heat. To reduce the amount of heat, redness and swelling, an air cooler and ice packs are used.
Straight after the freckle removal laser treatment, your freckles will appear darker than normal. The surrounding treatment area will also appear red and may swell.
From one to two weeks after the laser freckle removal treatment, the freckles get darker, scab and then peel off. We usually space freckle removal treatment at least one month apart. Most of our patients only need one to two sessions – in some cases, more treatments for freckle removal may be required.
Is freckle removal permanent?
Since 2005, we have been providing effective freckle removal treatments. When our patients come back their skin condition and freckles will not revert right back to their initial treatment.
However, it's important to note that with the normal ageing process and daily sun exposure, freckles may still appear. This is why we can't guarantee that our freckle removal treatment is permanent.
The best thing to prevent freckles appearing
Living in Australia, it can be hard to find the best sunscreen for your skin type. And it can be even more confusing if you have sensitive skin that is prone to breakouts.
Sun protection to prevent sun damage is all about the Sun Protection Factor (SPF). This refers to the theoretical amount of time you can stay in the sun without getting burned skin.
For instance, an SPF of 30 would allow you to stay in the sun 30 times longer than you could without protection. Physical sunscreen that contains active mineral ingredients like titanium dioxide and zinc oxide, works by sitting on top of your skin.
Using this type of physical sunscreen ensures the damaging UV rays will deflect and scatter damage away from your skin. These types of sunscreens are often referred to as physical blocking sun blocks. The zinc oxide, derived from the mineral zinc creates a material that is effective at blocking the sun's rays. The titanium dioxide made from titanium in its natural state is chalky, reflective and white. For the highest sun protection, we suggest that our patients use La Roche 50+ sunscreen fluid  or La Roche 50+ sunscreen spray
To help you choose the best sunscreen and sun protection strategy for your freckles and skin, book a consultation with our Skin Therapists here.
The best skin care and sun protection products to reduce freckles
Using an effective sun protection can help you reduce sun damage and freckle production. Our patients really enjoy using the following freckle reduction skin care products:
Skin Medica Lytera serum has active ingredients including Vitamin A, Vitamin B and liquorice root extract. This serum effectively brightens and helps improve skin tone, texture and quality.
Cosmedix Simply Brilliant is a powerful brightening formula that targets discoloration to create a more even skin tone. With ten plant based brightening ingredients, Cosmedix Skin Brilliant effectively shields you from new skin problems developing.
Aspect Dr Complete Pigment Serum improves skin pigmentation while preventing future pigmentation from developing. Our patients love the way this serum lightens freckles, age spots and melasma.
Get the most effective freckle removal treatment in Melbourne
You don't need to put up with freckles or sun-damaged skin. At your consultation, we take the time to discuss the worries you have about your skin. View our freckle removal treatment before and after photos and case studies here
To find out more about our freckle removal treatments, call us on 1300 863 824 or Arrange your consultation online now.